Reading time: 5 minutes
From case to case, we are talking about how important for SEO promotion is website usability: its logical structure, intuitive interface, non-irritating design, use of all modern Internet marketing tools... today's example will not be an exception. Working together brings great results!

About the customer:
Field of activity - security services throughout Ukraine
The period of work with the project is 2014-2020 0
The website looked like this at the start of work: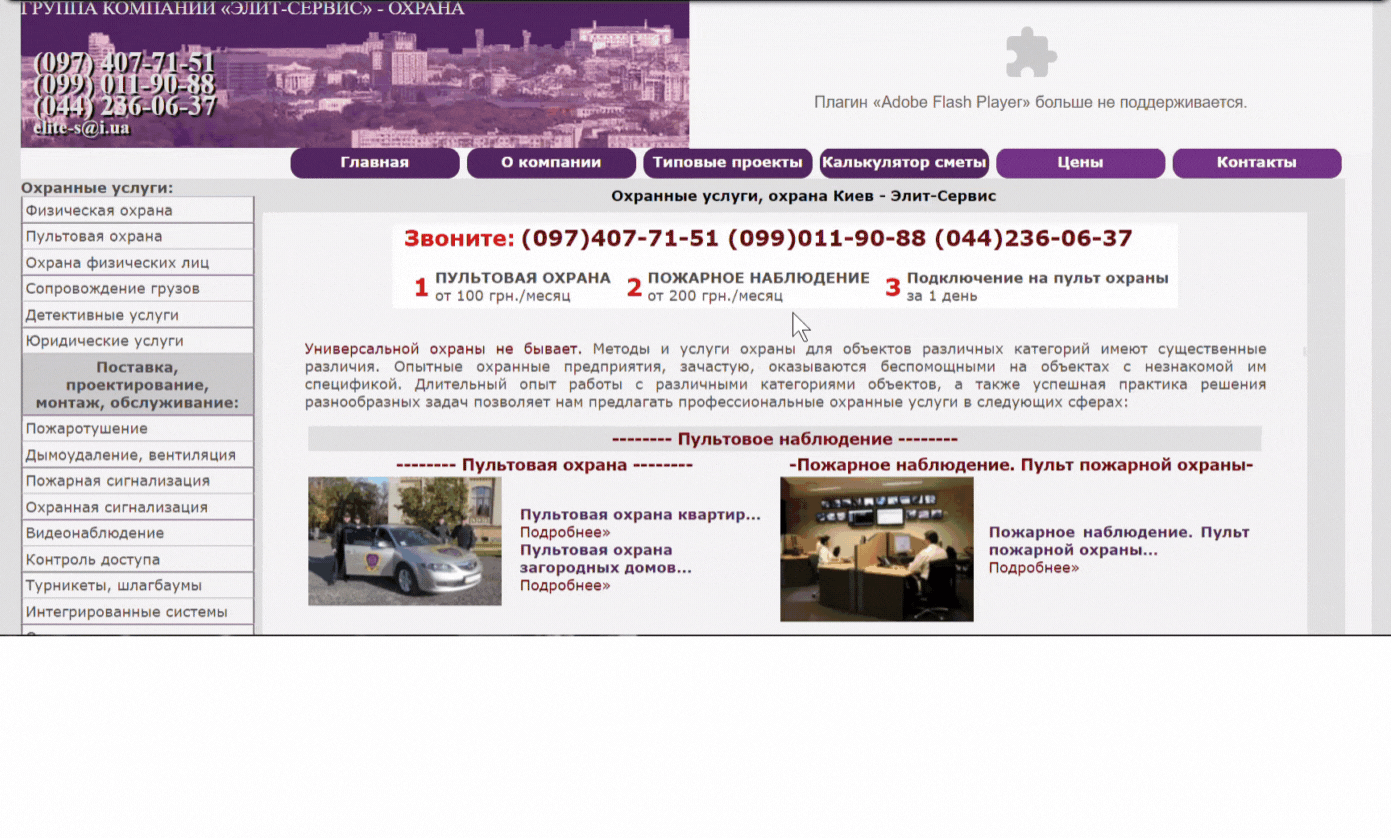 There was no adaptive version from the word "absolutely". That is, it was almost impossible to use the site from phones: small print; content that does not fit on the screen entirely; buttons that could not be pressed the first time, etc.
Not surprisingly, search engine bounce rates were a record 68.34%. So many guests left in the first tens of seconds after hitting the site. Quite a weighty argument for search engines to conclude that the site is not very popular with users, which means that it should not be shown very often in the search results.
Meanwhile…
In the past few years, more and more users access the Internet from phones than from PCs. And this trend is gaining momentum. Therefore, if you do not want to lose traffic and potential customers, you should pay close attention to how your site looks on smartphone screens!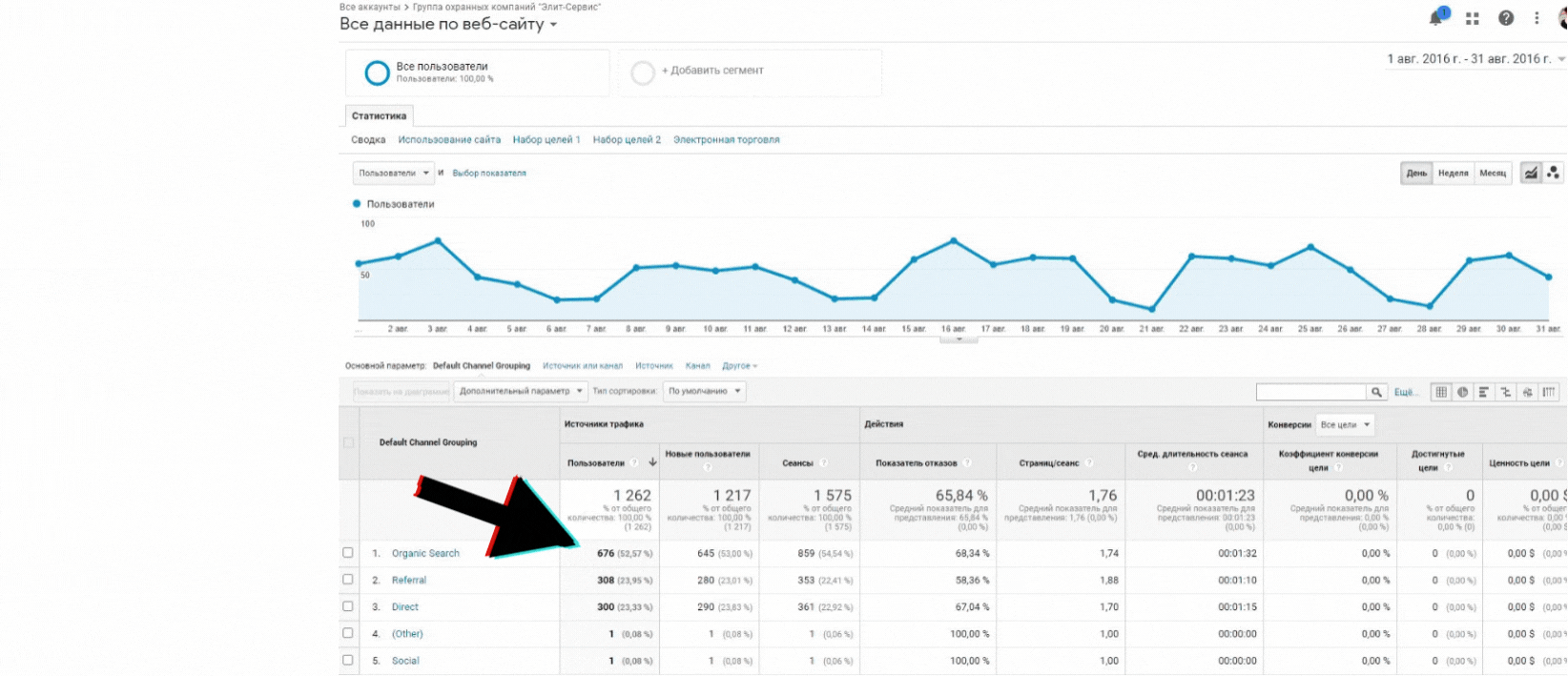 After initial optimization work, an average of 676 visits to the site from search engines (per month) were received.
But there is still a lot of work ahead…
What was done?
In addition to the monthly set of works on internal and external site optimization:
Development of an adaptive version (the one that is displayed on smartphones)
Replacing the site's admin panel with CMS Sprava (in addition to its reliability, a big advantage is sharpening directly for SEO promotion)
Adding a Ukrainian version (by the way, here we already wrote about how adding a language version helps to increase targeted traffic)
Expansion of the semantic core (the list of queries for which promotion is carried out in Yandex and Google search engines) due to Ukrainian-language queries
Correct content of pages in both language versions
Website loading speed optimization
Correction of technical errors
Improvement of the site in terms of usability (user-friendliness):
This is how the site looks on smartphones.
Such changes on the site were appreciated by both users and search engines

What did you get as a result
| | | |
| --- | --- | --- |
| | Beginning of work | 2020 |
| Search engine traffic | 676 | 1222 |
| Bounce rate | 68% | 14% |
| The number of queries in the TOP-10 Google | 66% (before expanding the semantic core) | 87% (after expanding the semantic core) |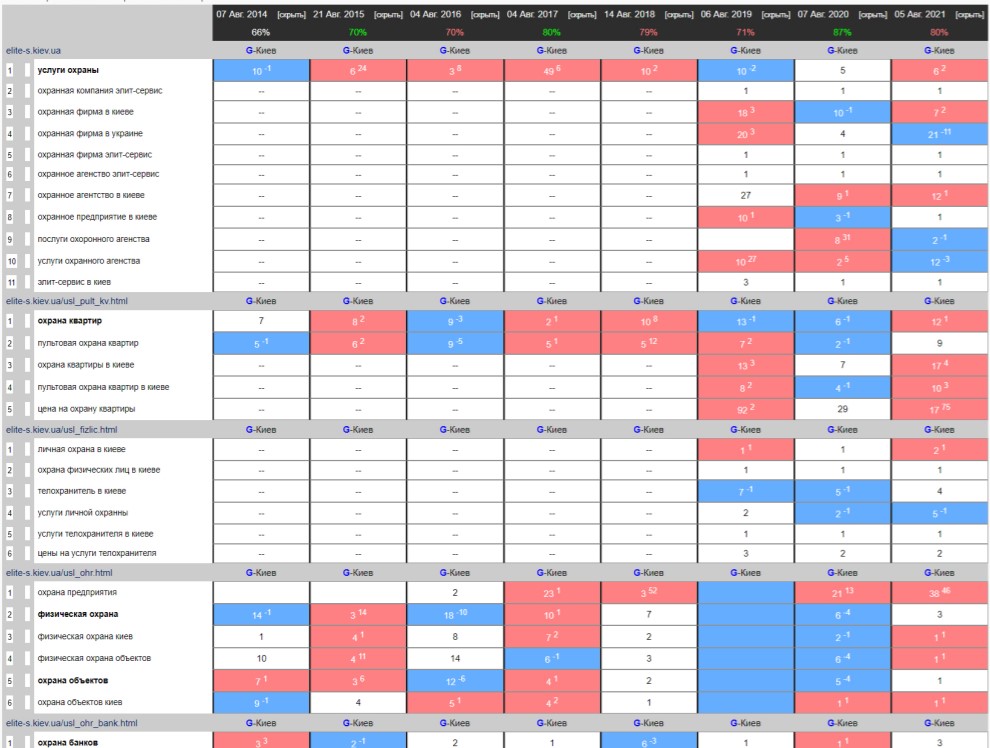 Positions in Google grew steadily due to systematic monthly work combined with user factors:
*Decreases were associated with the development of a new site and updating the semantic core
With this approach, the snowball rule always works: the site gets better -> users spend more time on it -> search engines regard this as a reason to consider the site useful and interesting, and therefore show it in the search results more often ... Here it is, almost the whole secret

Conclusions
In parallel with the planned work on SEO-promotion of the site, the team of our company carried out work on the implementation of the admin panel for a static site and its launch with a convenient structure, an adaptive version and the ability to work more efficiently with it for an SEO specialist. This made it possible to bring the site to the TOP of Google and thereby significantly increase traffic.
Leave a request for a free audit of your site and find out how you can increase sales from it