Website promotion for a printing house in Kyiv: traffic increase: +90%, bounce rate decrease: -40%
Project working period: 2013-2020.
Field of activity - Polygraphy.
Until June 2019, the site looked like this: https://web.archive.org/web/20190413071908/http://multilabel.com.ua/rulonnaja-jetiketka-bez-pechati
Statistics for April 2019, before the website transfer:
Google search website traffic- 348 users

Bounce rate, Analytics - 0.20%
Bounce rate, Metrika - 12.4%
Actions taken:
New website for a project was developed, then completed and transferred to the main domain in May 2019;
correcting and recollecting the queries, based on current semantic core;
Website structure checked and adjusted according to the current directions of the printing house;
Website usability adjustment;
Main task: updating and correcting the landing pages content;
optimization of the site pages with new content;
additional tech. works;
Results:
Current site look:
Data for April 2020:
Google search website traffic - 666 users

Bounce rate, Analytics - 0.12%
Bounce rate, Metrika - 15.6%
Traffic dynamics, April 2019 - April 2020: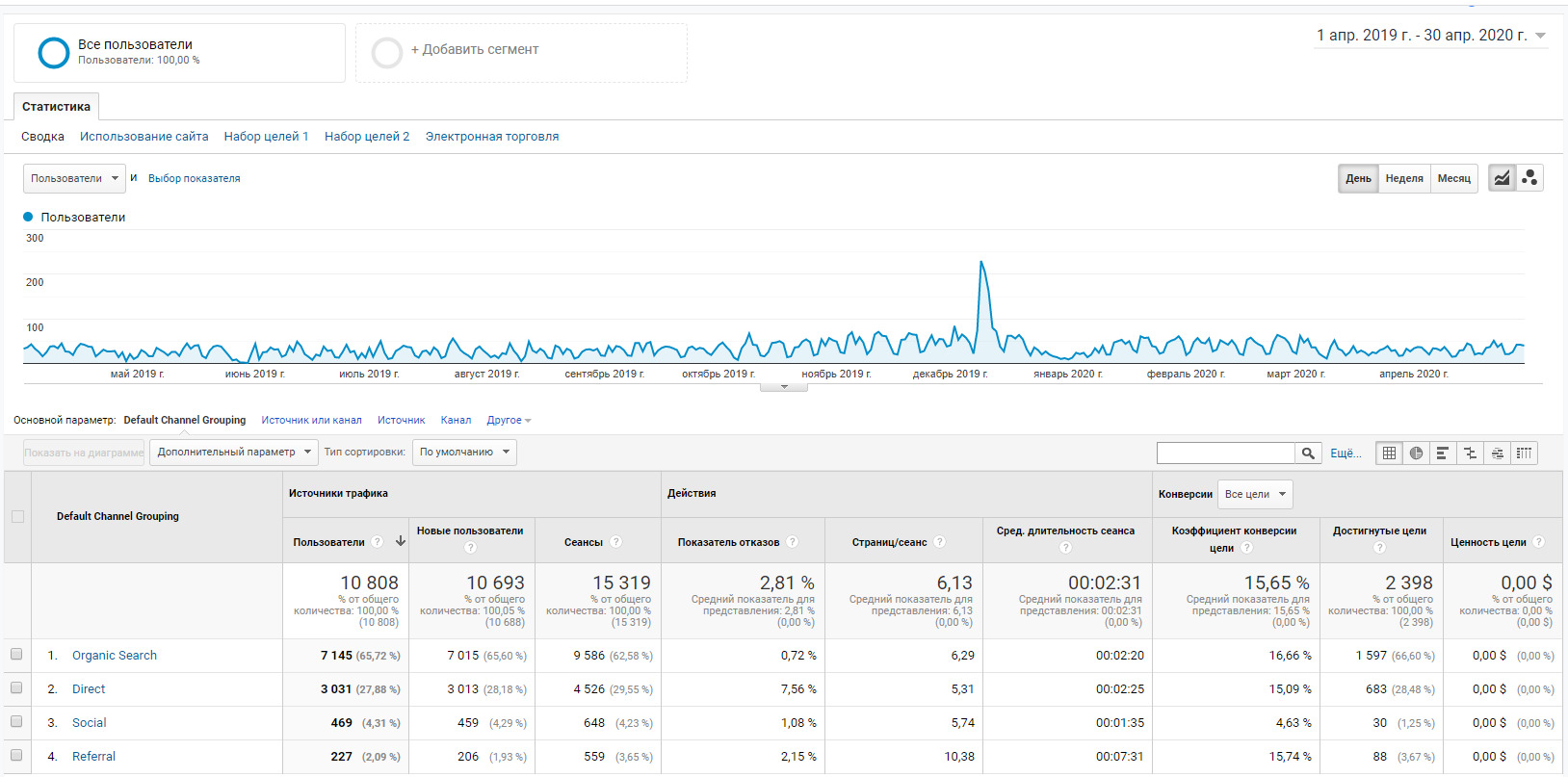 Website traffic comparative analysis, April 2019 - April 2020: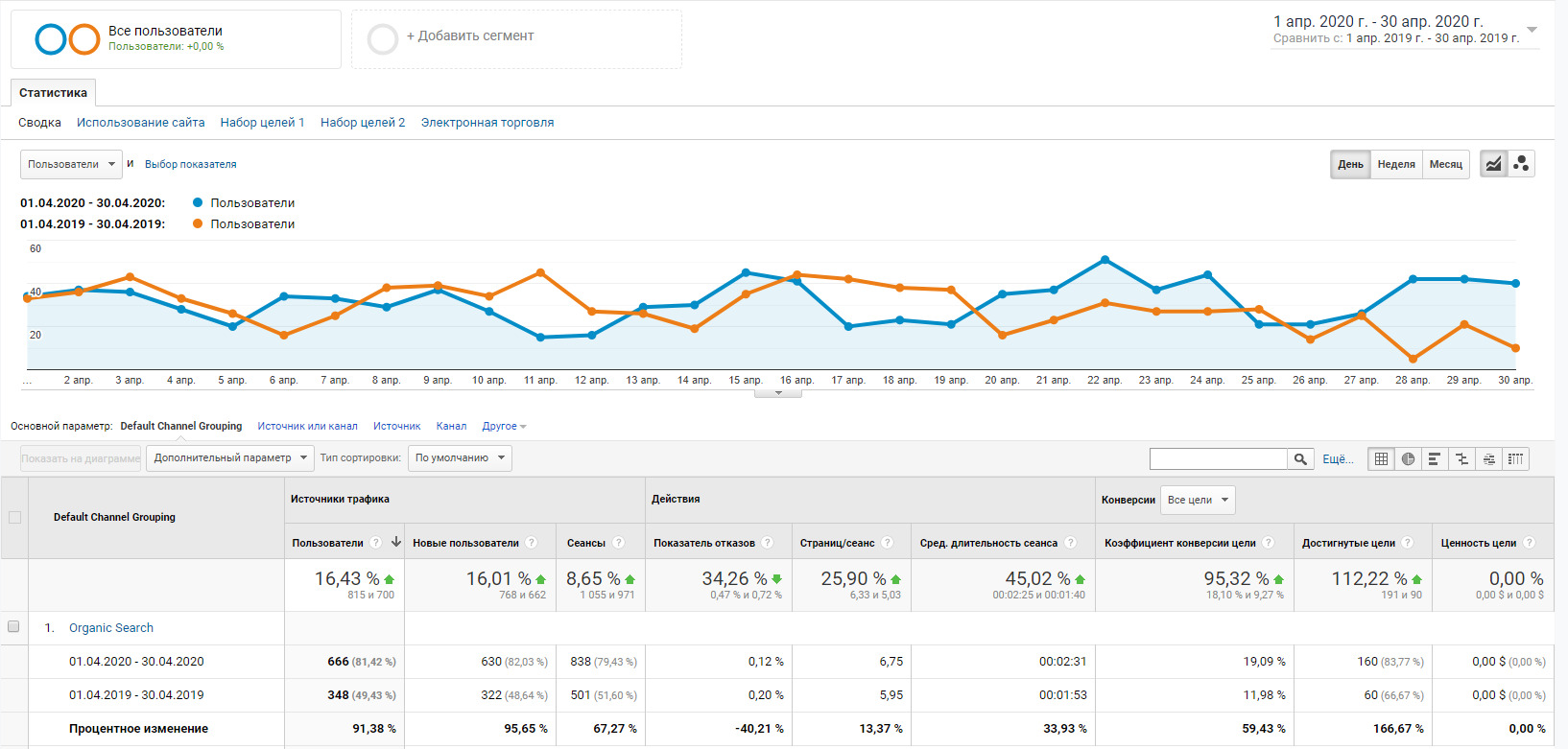 search traffic increased by 91.38%
search bounce rate decreased by 40.21%
As of April 2, 2020, the number of queries in the Google TOP is 61%.
Screenshots of top positions:
Conclusions: Development and launch of a new site with a convenient adaptive version carried out in parallel with the SEO promotion. Correct website pages content had a huge impact on website positions in Google. These factors formed the growth impact, which allowed the website to increase organic traffic and decrease the bounce rate.
Want the same? Contact us!