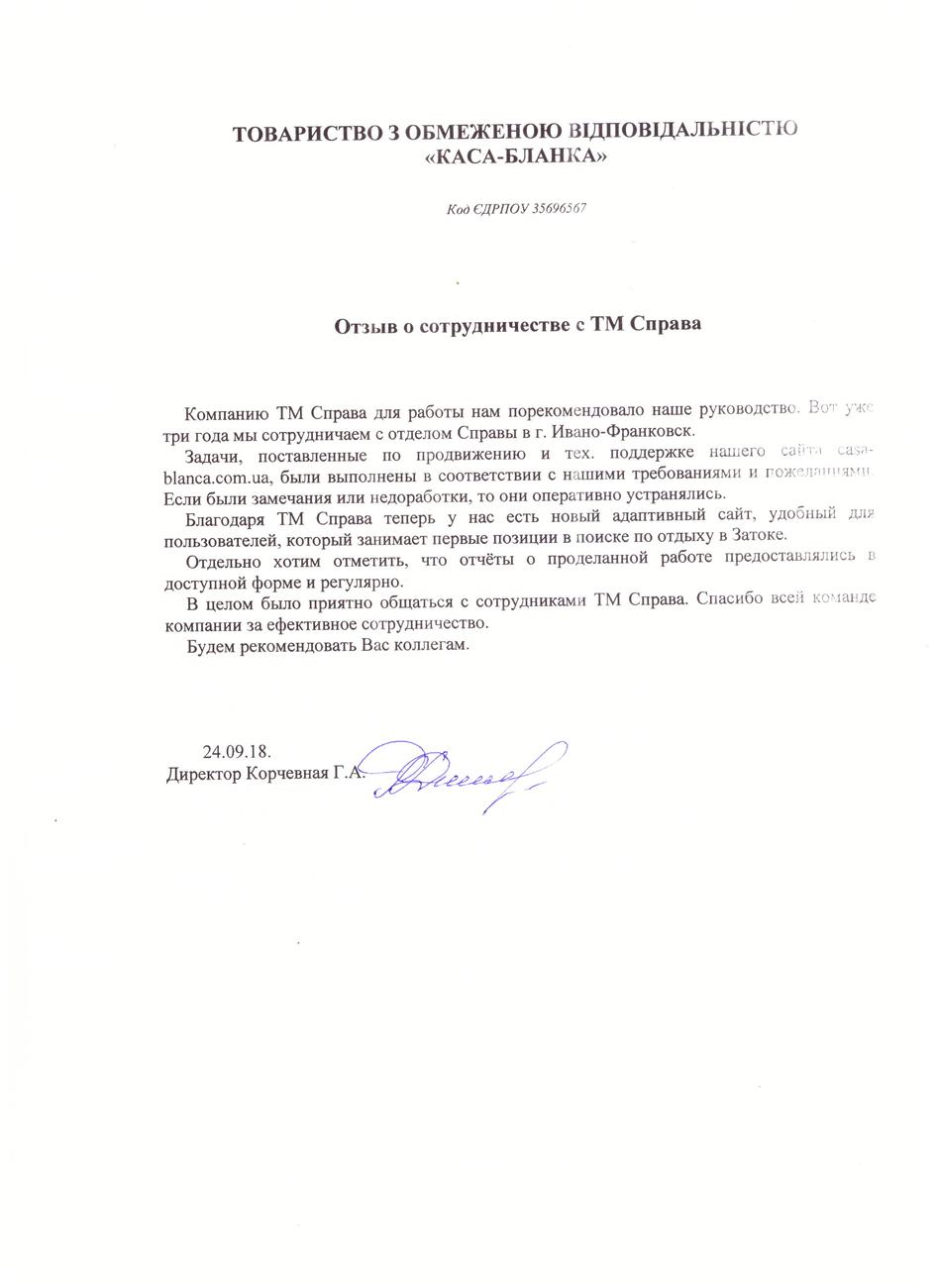 We were recommended to work with TM SPRAVA company by our management. For three years now we have been cooperating with the SPRAVA Department in Ivano-Frankivsk (Ukraine).
The tasks set for the promotion and tech. support of our website casa-blanca.com.ua were carried out in accordance with our requirements and wishes. If there were comments or shortcomings, they were promptly eliminated.
Thanks to TM SPRAVA, we now have a new adaptive user-friendly site which occupies the first positions in the search for "recreation in Zatoka" queries.
In particular we want to note that reports on the work done were provided regularly and in an accessible form.
In general, it was a pleasure to communicate with the staff of TM SPRAVA. We give our thanks to the whole team of the company for effective cooperation.
We will recommend you to colleagues.
Director Korchevnaya G.A.
2018-11-14