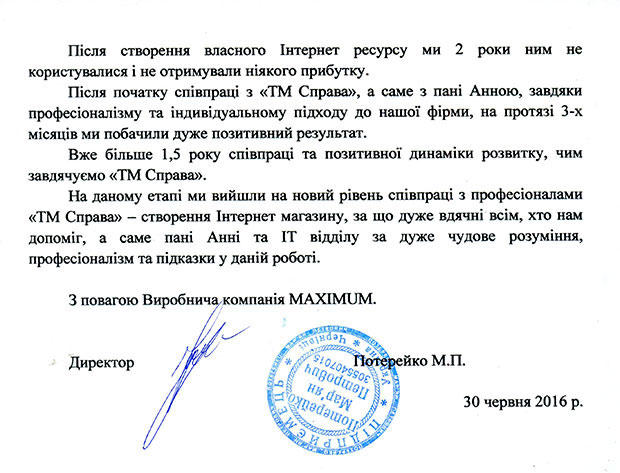 After creating our own Internet resource, we did not use it for 2 years and did not receive any profit.
After the beginning of cooperation with TM Sprava, namely with Ms. Anna, thanks to the professionalism and individual approach to our company, in 3 months we saw a very positive result.
It has been more than 1.5 years of cooperation and positive dynamics of development, thanks to TM Sprava.
At this stage, we have reached a new level of cooperation with the professionals of TM Sprava - the creation of an online store, for which we are very grateful to all who helped us, namely Ms. Annie and IT dept for very excellent understanding, professionalism and tips in this work.
Sincerely, MAXIMUM Production Company.
Director Potereiko M.P.
maximum-company.com.ua
2016-07-04