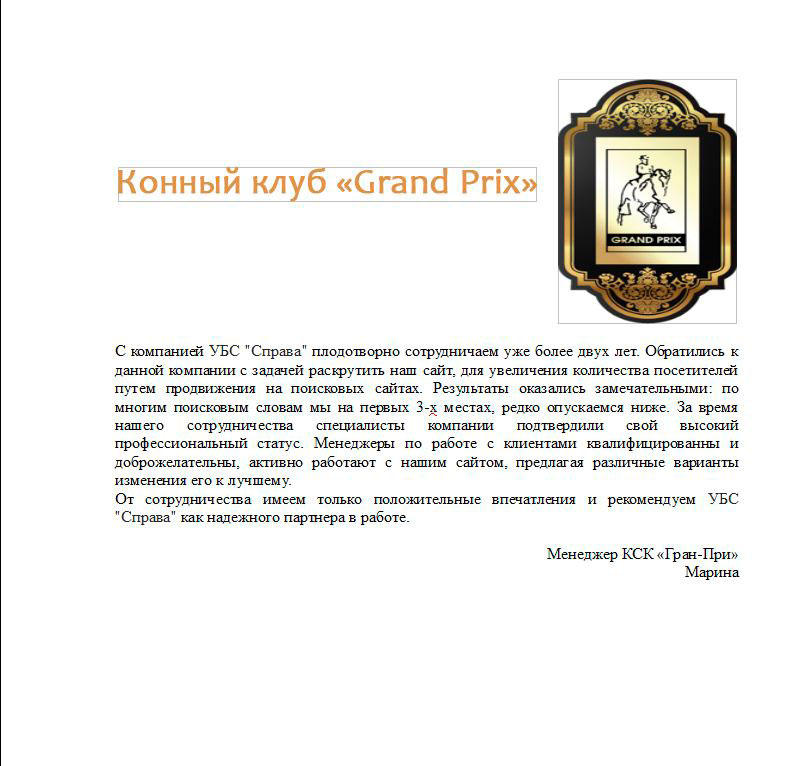 We have been fruitfully cooperating with "SPRAVA" for more than two years. We turned to this company with the task of promoting our site, to increase the number of visitors by promoting on search sites.
The results turned out to be remarkable: for many search words we are in the first 3 places, rarely dropping lower. During our cooperation, the company's specialists have confirmed their high professional status. Account managers are qualified and friendly, actively working with our site, offering various options for changing it for the better.
From cooperation we have only positive impressions and we recommend SPRAVA as a reliable partner in work.
2013-03-28