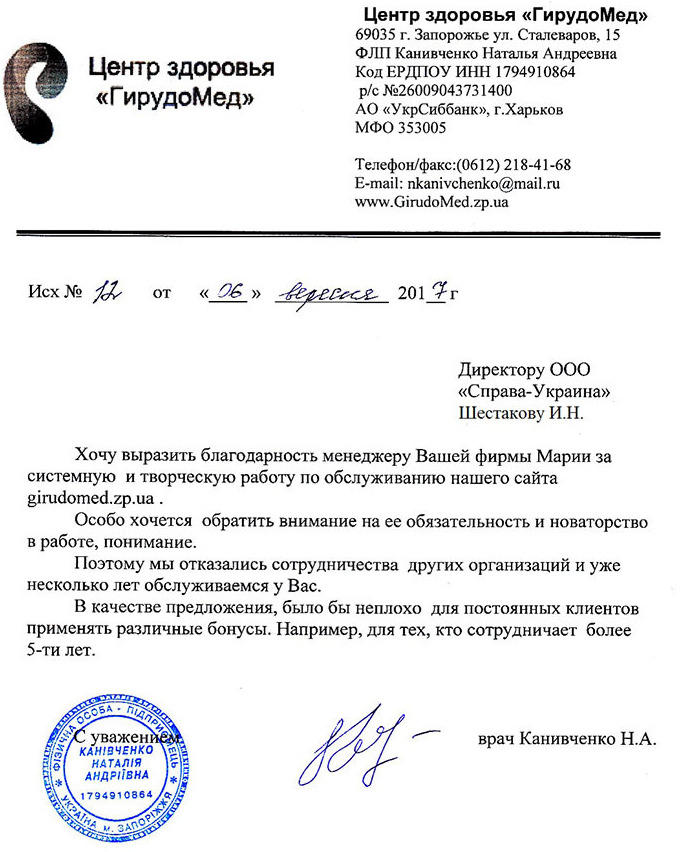 I want to express my gratitude to the manager of your company, Maria, for the systematic and creative work on maintaining our website girudomed.zp.ua.
I would especially like to draw attention to her commitment and innovation in her work, her understanding.
Therefore, we refused to cooperate with other organizations and have been served by you for several years.
We have an offer: it would be nice to apply various bonuses for regular customers. For example, for those who have been cooperating for more than 5 years.
Sincerely,
doctor Kanivchenko N.A.