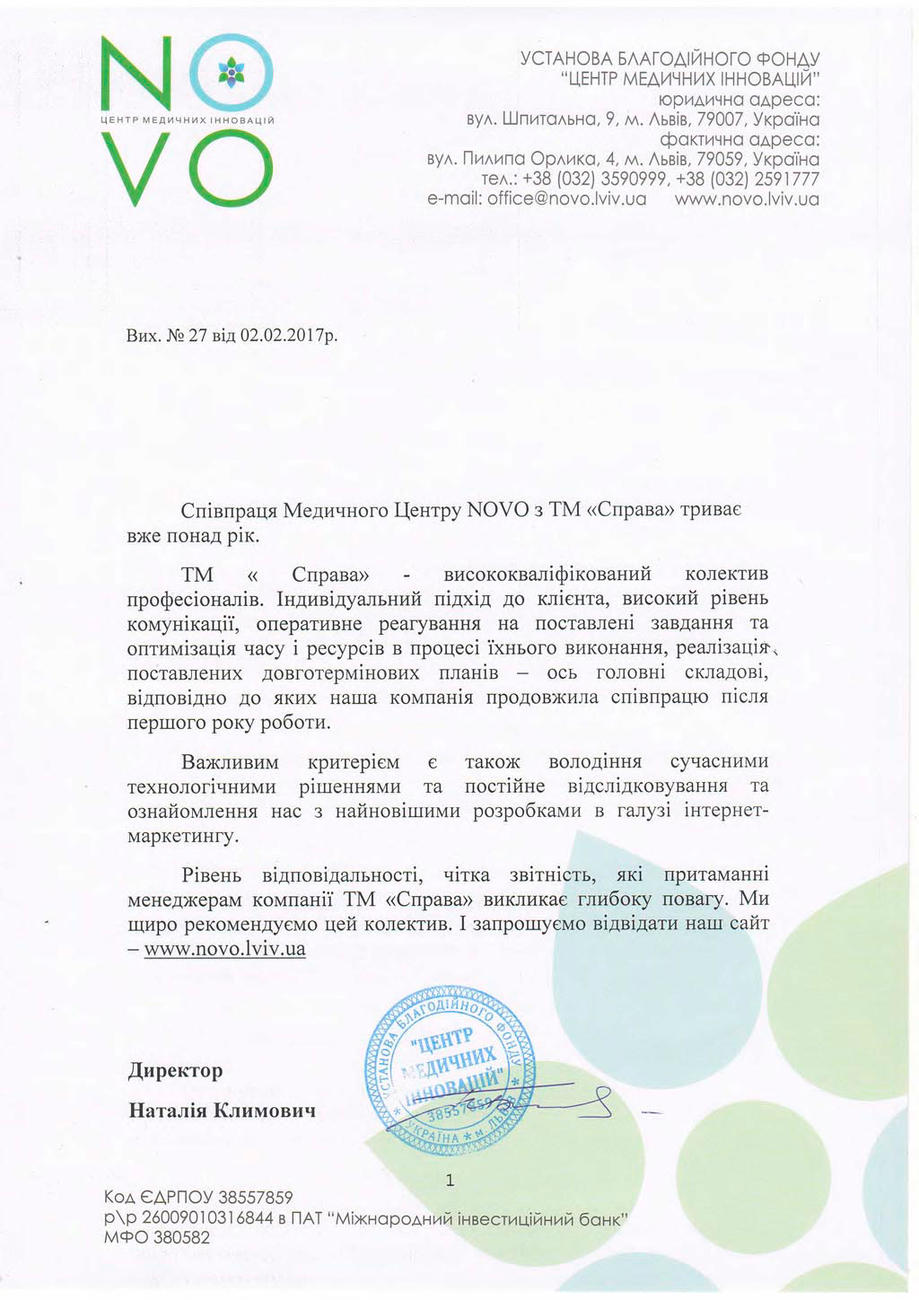 The cooperation of NOVO Medical Center with TM "Sprava" has been going on for over a year.
TM "Sprava" is a highly qualified team of professionals. Individual approach to the client, high level of communication, prompt response to questions and optimization of time and resources in the implementation process, implementation of long-term plans - these are the main components according to which our company continued cooperation after the first year of work.
An important criterion is also the possession of modern technological solutions and constant monitoring and acquaintance with the latest developments in the field of Internet marketing.
The level of responsibility, clear reporting, which are inherent in the managers of TM "Sprava", is deeply respected. We sincerely recommend this team. And we invite you to visit our website - www.novo.lviv.ua
Director
Natalia Klimovich
novo.lviv.ua
2017-02-14