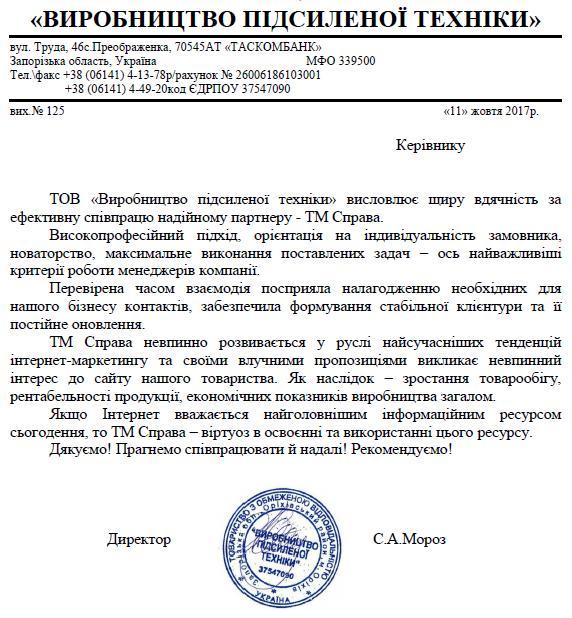 LLC "Production of Reinforced Equipment" expresses its sincere gratitude for the effective cooperation of a reliable partner - TM Sprava.
Highly professional approach, focus on the individuality of the customer, innovation, maximum performance of tasks - these are the most important criteria for the work of company managers.
Time-tested interaction has helped to establish the necessary contacts for our business, ensured the formation of a stable clientele and its constant renewal.
TM Sprava is constantly evolving in line with the latest internet marketing trends and their apt proposals arouses relentless interest in the site of our company. As a result - the growth of turnover, profitability, economic performance in general.
If the Internet is considered to be the most important information resource of today, then TM Sprava is a virtuoso in the development and use of this resource.
Thank you! We strive to continue to cooperate! We recommend you!
Director,
Moroz S.A.