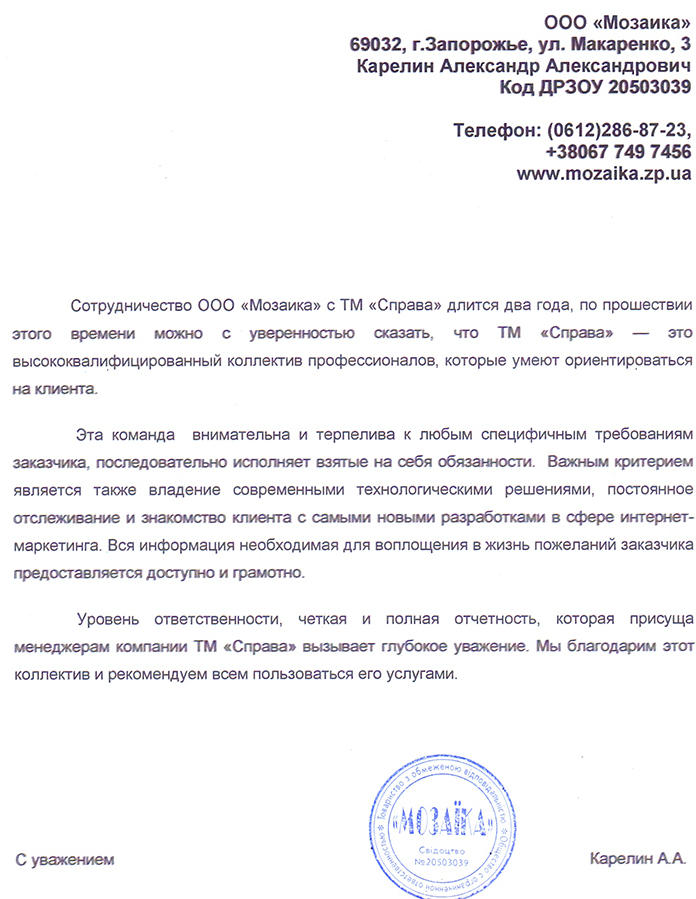 The cooperation between LLC Mozaika and TM SPRAVA has lasted for two years already, after this time it can be said with confidence that TM SPRAVA is a highly qualified team of professionals who know how to focus on the client.
This team is attentive and patient to any specific requirements of the customer, and consistently performs its duties. An important criterion is also the possession of modern technological solutions, constant monitoring and familiarization of the client with the latest developments in the field of Internet marketing. All the information necessary to implement the wishes of the customer is provided in an accessible and competent manner.
The level of responsibility, clear and complete reporting, which is inherent in TM "SPRAVA" managers, causes deep respect. We thank this team and recommend everyone to use their services.
Sincerely,
Karelin A.A.
2017-10-04