We have translated the complete guide on Google My Business from Brightlocal. You could find the more elaborate retelling on this page, and here, we would like to share the main points of the articles. There are 13 of them, and we're sure that following them would drastically improve your results in internet marketing and help your business. So get fastened, we're starting =)
First, we have to admit that the original article has been written before November 2021 – from this date, the "Google My Business" is no longer used in official Google documents, it is called Google Business Profile. We will use the abbreviation GBP further in this text.
The quote from Google support helps us to understand GBP and its functions:
Google Business Profile is an easy-to-use tool for businesses and organizations to manage their online presence across Google. To help customers find your business, you can verify your business and edit your business information.
Functionally it is a lot like a listing of businesses tied to the Google map. So when you search for "Cafe in Kyiv" on Google Maps, you can see a list of cafes. With a properly filled GBP, your cafe could get higher in SERP and, as a result, get more customers. Sounds good, right? Let's check out 13 little steps to help our business flourish.
1. Give the full and precise contact information
As is: phone number(s), proper address, and the same name of your company as listed on your business cards.
2. Make a good description of your business
You have exactly 750 symbols to tell your customer that cakes from your cafe are organic, the sweetest, and are delivered with lightning speed. Make sure to follow the Guidelines for representing your business on Google:
no prohibited content;
one profile per business;
as few categories to describe your overall business as possible, and overall high description accuracy is very much preferred.
Other guidelines could be found on Google support.
3. Choose the main category along with the subcategory
You could change categories, but don't play with this option too much, as you could get banned.
4. Use only quality photos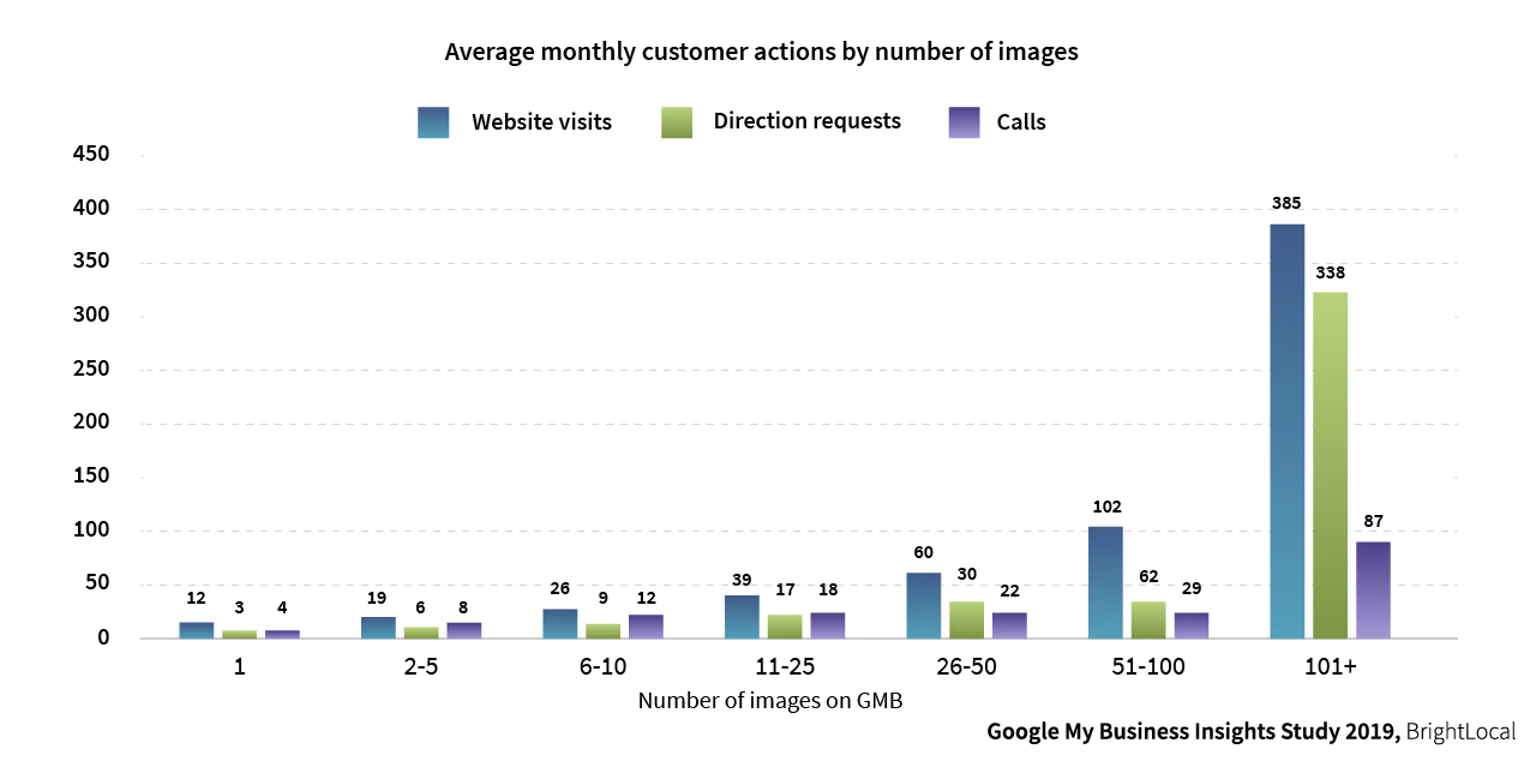 Example of quality photos in GBP
Your GBP should contain a minimum of 3 photos of your interior and/or dishes and/or goods. The last option is also viable for businesses with no physical address.
5. Work with your Google reviews
Answer the reviews. Yes, you can ask your customers to leave them – even a simple answer to the question "Are you satisfied with our service?" works as one. Yes, you should work with negative reviews. Especially, with negative reviews.
6. Use Google posts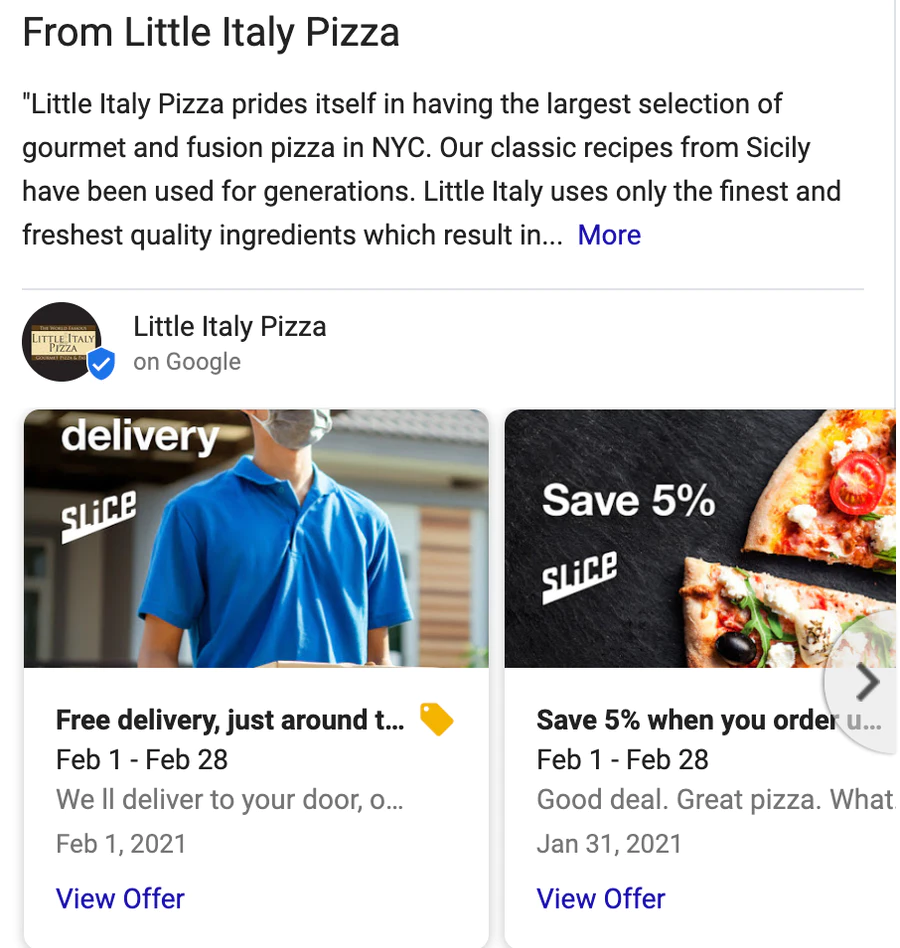 They are similar to the news feed, published in your GBP, and saved there forever. Random users would see only the latest ones if they look at your GBP page.
7. Use the "Q&A" section in your profile
Gather all the FAQs you get to answer them in this section. Don't be shy to publish such questions yourself: in this way you keep up the activity on the page, help the users with the information they want to get, and SAVE your time.
8. Install the booking system
Before doing that make sure that you have filled the sections "Photo", "Messages", Goods/Services, Q&A. After the installation check out the system thoroughly, or else you'll lose a client!
9. Write the short name of your business in your GBP
It is easy: log in to your GBP profile, press "Information" and add the short name after the @...
So you would get the same result:
Before, with source GBP URL:
https://www.google.com/maps?cid=2738946980662544088
After:
g.page/BrightLocal
10. Use GBP as a customer service channel
Using the "Messages" feature you can speak with your customers and answer their questions – this way you can solve any problem before it gets into your review section =) Note, that if you don't answer the request from Messages in 24 hours, this feature will be disabled according to Google guidelines. So either get a specialist who'll check out the Messages, or switch this feature off.
11. Make a list of your goods and services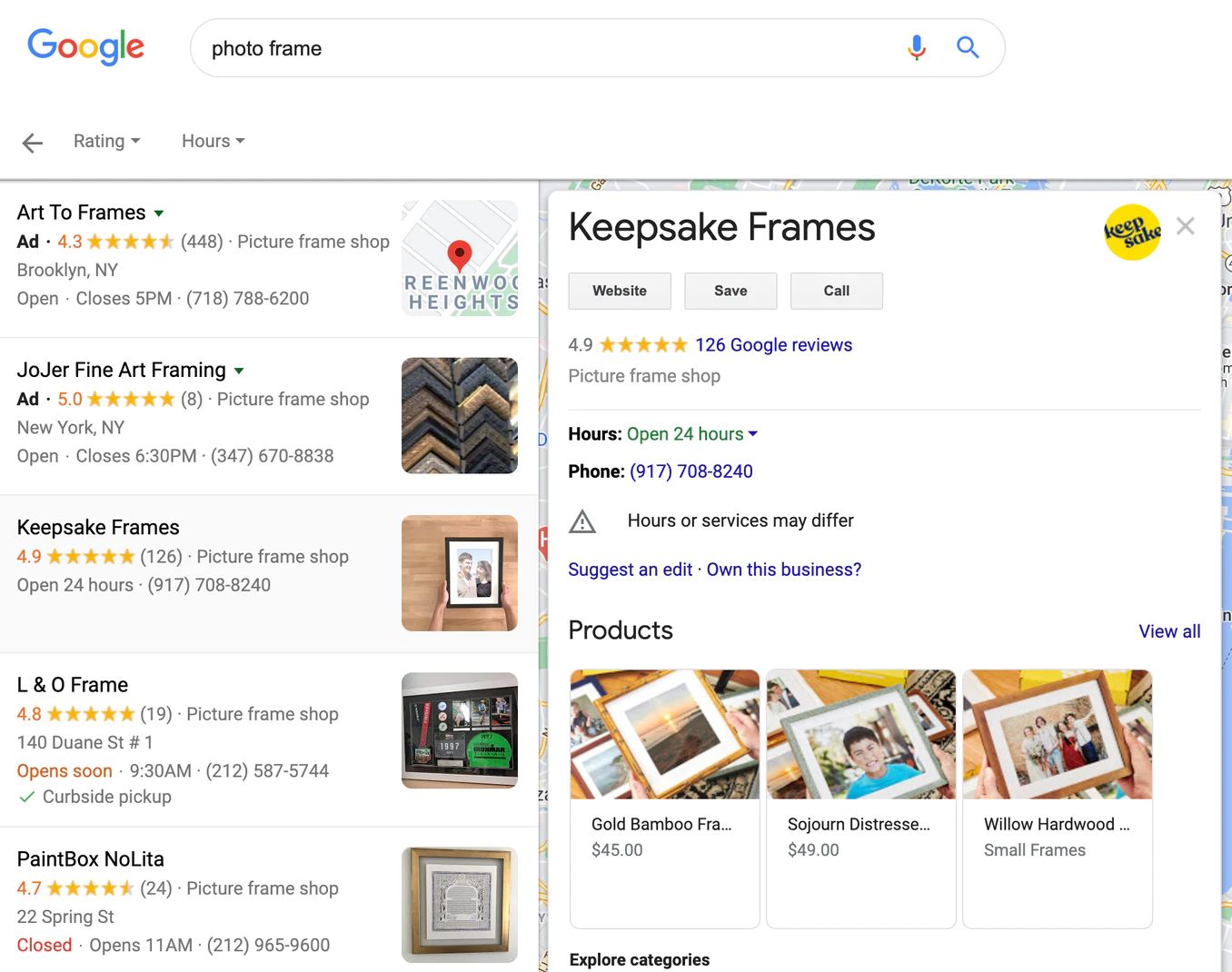 It is comfortable for your customers: the moment they get to your GBP profile they see everything they might need. If your good/service card is detailed enough, e.g. the price is stated and the category and/or description caters to the specific query, the customer might prefer your service over your competitors.
12. Use GBP features specific to your industry
For example, if you make SEO for hotels you can use such features as price insights, hotel highlights and of course check-in/checkout time.
13. Use the data from GBP Insights
Google provides the data on the interaction with your GBP profile: who are the customers, where are they from, did they use your phone or address listed in your profile, what queries they have used to find your card, when the card gets the most interaction (for example, we could plan the next News post at noon if it's the time with most hits, or we could make a special proposition for Easter if that's the day people ask for the Easter cakes the most).
And that's all
You're halfway to your ideal GBP profile! Don't forget to check for more detailed tips and read the original guide. And if you need help in setting up your own Google Business Profile, you could ask our local SEO experts for help - we will gladly assist you!