Some people have a strong bias against multilingual sites. They say it's difficult and expensive; the prospects are uncertain. We researched several advertising campaigns and keywords that users follow. We advise customers not to forget about the Ukrainian website version. Why?
7 reasons to quickly translate the site into Ukrainian and add it to advertising
The Law "On ensuring the functioning of the Ukrainian language as a state language" from July 19, 2019. Everyone should use the State language in education and labor relations, medicine, consumer services, public events, advertising, and other spheres. It is the most critical reason, and not only because "we are not afraid of fines."
Google search engine has begun to understand the Ukrainian language better. Thanks to the Bert algorithm, the search engine can better recognize the semantics and meanings of sentences. We have already told our blog readers in the article "Bert technology by Google: what is it and how to deal with it?"
The number of requests in Ukrainian is increasing. There is an opportunity to take the top leadership position, first in the niche, making valuable, high-quality, unique content in the Ukrainian language.
The multilingual site will collect more traffic and, accordingly, leads. Creating categories, product cards (for the online store), and service pages (for the services' websites) in Ukrainian expands the semantic core of the Internet resource, allowing it to reach a large audience and thus increase traffic to the site.
So far, there is little competition for Ukrainian language requests. So we have to catch up.
Increased loyalty of users from western and central Ukraine. It is always a pleasure for the user to access a page that matches the request.
And as a consequence of all the above reasons - increase in sales and financial efficiency of the site.
Therefore, the website's translation into Ukrainian is ideal for increasing the targeted traffic.
Convincing fact for translating the site - Ukrainian rocks.
Look at the screenshot: the advertising campaign lasted six days, and the results speak for themselves.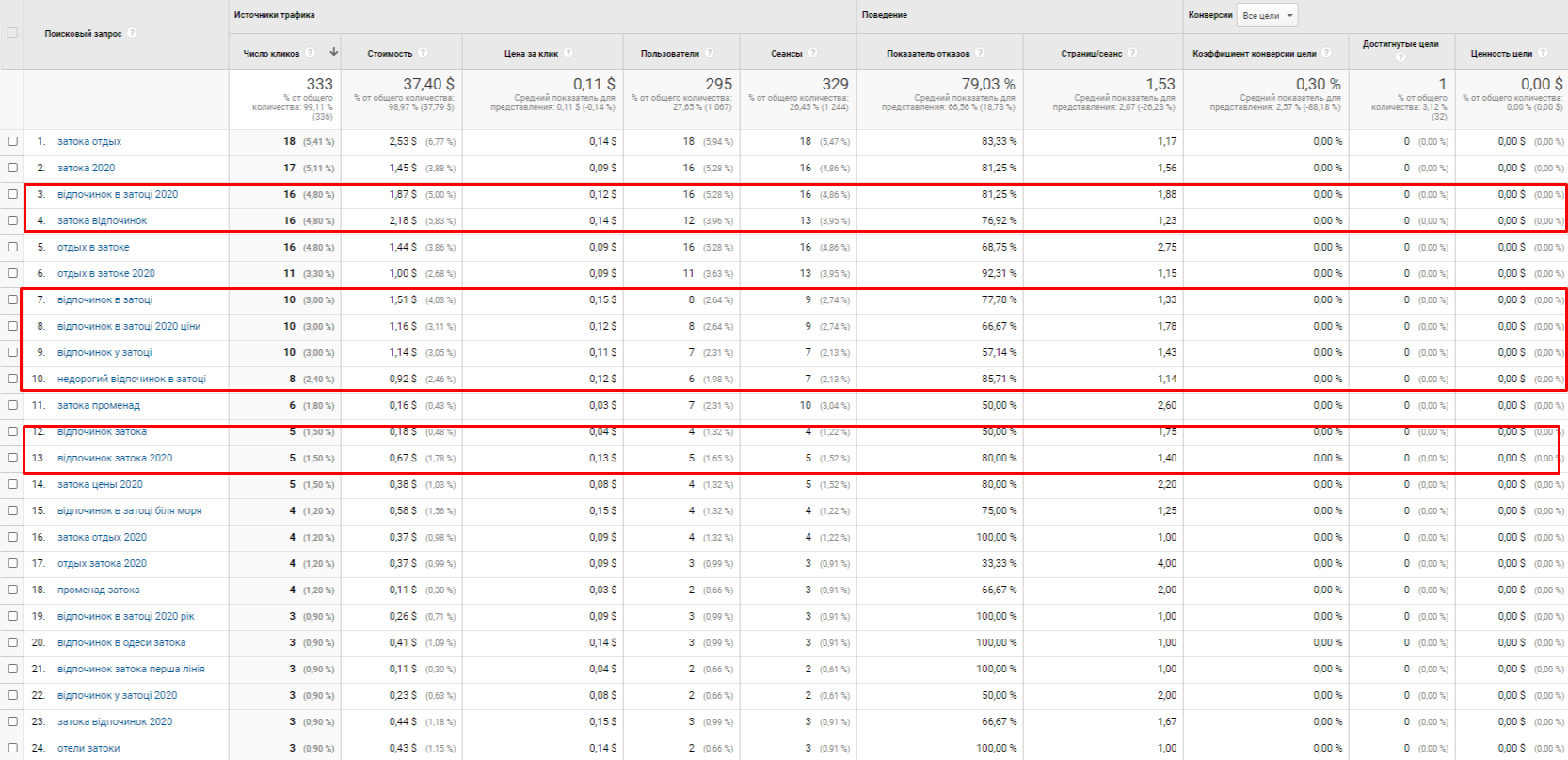 And this is for another site - the ad campaign lasted 11 days. Users' transitions by keywords:
And one more:
Let's see the organic search results for three different sites. Period - from 1.06 to 19.06, the geography of users by "Language."
№ 1
№ 2
№ 3
And yes, if you want to do SEO promotion, we are happy to help.
Need an ad campaign? We'll do it!
Developing a multilingual website is not a problem either.
Reach out to us for consultation and tell us about your tasks.