We have translated and adapted Rand Fishkin's article.
The COVID-19 pandemic has affected the rhythm of life around the globe, especially in advanced economies. The restriction of business activities is directly related to the economic downturn and reduced life expectancy).
Why is Rand writing about this?
He is a marketer and founder of a startup, so it is not entirely correct of him to talk about the economic, political, and social consequences of a post-pandemic world. However, all who have influence, privileges, and knowledge must help others, especially in times of crisis.
I think you are familiar with the information that financial markets around the world have plummeted. Recorded the biggest drop in percentage or points since the 1980s. Politicians and bankers would agree that we have never seen anything so terrible. But, unlike many previous crashes, we know what needs to be done and how we can help.
Via NYTimes
Small businesses that rely on consumer spending are the most vulnerable. Helping such businesses is the best way to prevent a recession that could hit any sector of the economy. When consumers do not bring money to small businesses, people become passive, which directly negatively affects demand in all other sectors.
What can big platforms do?
Today, a huge number of queries that lead to the purchase of goods or services occur in the Google search engine and on the largest social networks: YouTube, Facebook, and Instagram. They account for more than 2/3 of all web traffic. They can change the direction of consumer demand on the Internet. Facebook has provided $100 million in small business assistance to its foundation. Google and other companies have also followed this path.
Rand writes about how things can be changed:
1: Enable Instagram Links
Instagram has created a platform where there are no external links in posts. This allows you to keep people on Instagram. Yes, it forces businesses that need traffic from Instagram to pay for it.
Transition restriction is good. One link for every ten posts per user, too. Just let people promote the local businesses they love and send them valuable online traffic since buyers can't come in person. Rand believes that this trend could produce remarkable results that Instagram and Facebook never realized because they never tried it.
Google is responsible for ~70%+ of web clicks (including Gmail + YouTube), but if Facebook allowed links in Instagram posts, that picture might change.
Rand thinks Instagram could send more outbound traffic than Facebook if posts included links. This traffic can lead to billions of dollars of much-needed additional trading.
2. The long-term income of Google Maps depends on small businesses, local businesses, and the advertising they do. Rand suggests highlighting local business websites, allowing Google Pay gift card purchases on Google Maps, boosting the visibility of restaurant and local business email lists, directing Maps visitors to e-commerce opportunities or takeaway menus, and more.
Rand believes that in normal times, Google Maps trades what works best for local businesses for what benefits Google first. But now is the time to put Google's interests aside and help these companies stay in business. Perhaps this is the only sensible move since Google will suffer greatly, the longer these small businesses are without customers to serve.
Read more about how local SEO experts from SPRAVA can help you.
3. Gmail should make promotional emails more visible
Hiding the Promotions tab was a smart move, but now is the perfect time to test out more visible promotions for local businesses in our main inboxes.
Today, I browsed the Promotions tab in Gmail, bought gift cards from two of my favorite local companies, and made a few e-commerce transactions in a couple of others. I suspect that tens of millions of Gmail users could do the same if these emails were displayed in their main tabs instead of promotional tabs. We don't need to see all the Covid update emails right now, but we could probably use a few more reminders from the companies we love on how to help them.
Google has the ability to unilaterally help many people who are desperate for a raise. I'm confident that their machine learning systems will be able to identify the best, most resonant, and most authentic small business email promotions and present them to us. And, in my opinion, this step can make a big difference, no matter how long this tragedy lasts.
4. Facebook, Twitter, LinkedIn, YouTube, and Drigim should start Reddit's "Secret Santa" program
Imagine: you go to the social network Twitter, and instead of being promoted by trends, the platform shows a message imploring people to buy their friends on Twitter a gift from a local business and receive a gift in return! You go to the page and fill in some fields. It then lists local businesses in your friend's area (restaurant gift cards, board games, books, fancy new keychains, whatever!).
The algorithm is as following: you buy a gift for a friend and send a receipt to the seller. After that, you are automatically added to a group of people who will receive a gift. Twitter may display a list of friends who have already participated in a charity, or they may have a list of people who have not yet participated. Either way, we are all involved in a project that could bring hundreds of millions or billions of dollars to local economies around the world.
Reddit already does this every winter around Christmas. They call it Secret Santa. The joy that you can see from participants is wonderful, but we need the level of consumer spending and demand at the level of Christmas right now, although that may be artificial.
5. Credits for customizing ads to the most affected sectors
Google, Facebook, Amazon, and Microsoft have extraordinary access to data on which businesses and industries have been hit the hardest by Covid-19. It would be great if they could use this data to identify reliable advertising credit targets and offer it to these businesses in the same way they do with non-profits.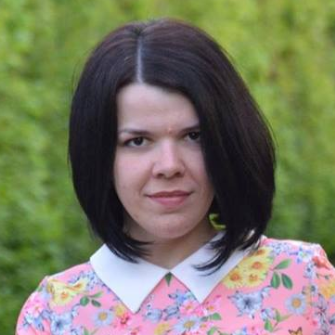 Tatiana Zhevega, Head of SEO at Sprava Agency
A crisis is a time to form creative solutions. Quarantine also refers to times of crisis. In my opinion, each of us should think - how can we help our favorite brands? Although, the most noticeable will be global decisions. We know for sure that small actions from ordinary people are the most emotional and important.
What can I do as an individual?
If you don't have a severe shortage of finance, you can make a small contribution to the local economy. Buy gift cards, visit the websites of your favorite stores and select gifts for friends and family, order takeout or delivery from nearby restaurants. Make purchases online. Support Kickstarter. Pick up multiple Patreon subscriptions.