What we keep in focus on SEO, Google ADS, and when creating a site
January is the perfect time to make business plans. If you set goals and accumulate energy correctly, even a problematic 2022 can be a springboard for development. But how to increase sales and bypass competitors when the market situation, search algorithms, tastes, and preferences of users are constantly changing? At the Sprava Agency, we believe that the keys to success are using innovative promotion methods, monitoring trends, and adapting quickly to new conditions.
Sprava decided to share its vision of trends in web development and digital promotion of products and services in 2023. Our conclusions are based on our own experience and statistics. What are the Top Digital Marketing Trends for 2023?
Mobile Friendly and language versions: trends in website development 2023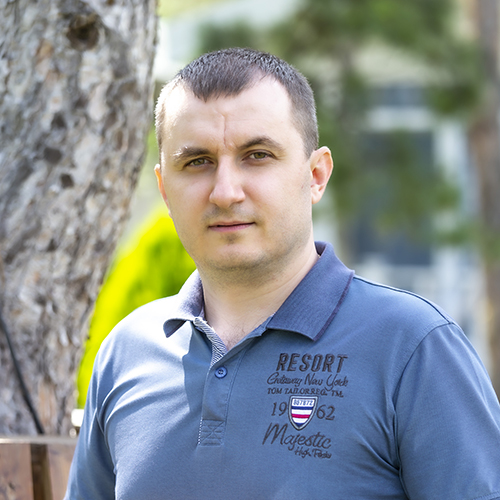 Vladimir Kashynski, Head of Development at Sprava Agency
Trends in web development and UX/UI design are based on behavioral factors analysis and search engine requirements. As user preferences and needs change smoothly, many methods and tools remain relevant for a long time. Given this feature, let's highlight a few crucial points to focus on while creating web resources in 2023.
1. Ukrainian by default and multilingualism
Since July 2022, Ukraine has had a law according to which the site must have the state language version. This version is downloaded by default; the first interaction with the client should also take place in Ukrainian, later - at the user's choice. If it is planned to enter the international market, website's alternative language versions are created, for example, in English, German, and Polish.
2. Still mobile first
With 54% of the traffic coming from mobile devices, mobile conversion will be a priority in e-commerce this year. Google also prioritizes mobile-optimized resources. Due to new gadgets models with a «flexible» display and non-standard matrix size, it is essential to adapt the layout under different screen sizes, as in the case of the desktop version.
3. Optimization of page loading speed
This trend is not an innovation in website creation and promotion. However, keep it in mind. Resource productivity and retention of visitors are crucial for conversion. The faster the pages are loaded, the more likely the user will perform the intended action. In turn, the increase in conversion directly influences income.
4. Choosing CMS
WordPress, Joomla, Tilda, and other shareware platforms are still popular when creating websites. However, the benefit of this economical option is questionable. Template sites on the finished engine have a low level of protection against hacking, and even regular system updates do not save from hacker attacks. In addition, 70% of the valuable features of such sites require the purchase of additional plugins or investments. A more rational choice is a custom-built one, which provides all the tools necessary for the promotion, and there is no need for improvements and investments in further optimization.
5. Using schema markup
Schema markup is a constant trend, which is always important to remember when creating and optimizing the site. Special tags and attributes in the web layout help search engines and social networks understand the content of a single block or a whole page of the website. Semantic markup makes snippets more attractive to the audience, allows you to increase quality traffic to the website, and reduce advertising cost.
6. Adaptability to different screen sizes
A few years ago, the developers were guided by the resolution of the monitor 1366x768. In 2022 the most popular resolution was the Full HD - 1920x1080 pixels, and most likely, this characteristic will only increase. Accordingly, when creating a mockup and layout of the site, it is necessary to consider the quality of pages displayed on a large screen. When specifying text parameters and image sizes, it is better to use relative rather than fixed values.
Trends 2023 in SEO and promotion in modern Ukrainian realities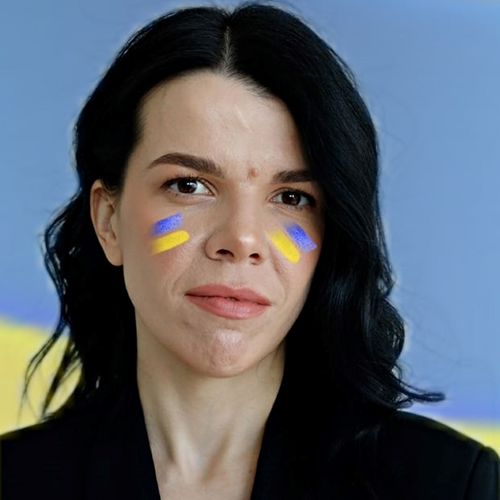 Tatiana Zhevega, Head of SEO at Sprava Agency
Among the global trends in search engines, the following are particularly noteworthy:
1. Content
In August last year, Google launched a new search algorithm Google Helpful Content Update ("useful content update"). Its essence is ranking high websites with the most informative and exciting for the target audience texts. The search engine evaluates the expertise and correspondence of headers to the content, and welcomes the presence of figures, tables, and charts. Do not count on getting into the TOP with basic rewriting and clickbait headlines. Not to mention texts created by artificial intelligence.
2. E-E-A-T. What are the expectations of both Google and visitors:
Company's brand development
"Noname" business is this year's anti-trend, especially when it comes to development in the medium or long term. To be recognizable to potential customers and stand out against the competition, you need to work on your reputation. To do this, you need to give users more than other companies: publish real photos of products, do product reviews, and provide video consultations and instructions.
Openness and demonstration of value to the target audience
To gain trust, it is useful to acquaint the target audience with the team, provide detailed legal information about the company, place certificates and other documents confirming the quality of goods and services. The message «call - we'll tell» is a losing strategy: most likely, the user will not waste time and will go to competitors. To prevent this - foresee what questions may arise, and give full answers.
3. resentation of the site in search in different formats
To ensure maximum outreach, it is worth combining organic promotion with paid ads. Working with audio and video, eye-catching snippet design (for example, adding an image, rating or FAQ block) will help to increase the chances of getting into the TOP.
4. Complex work on semantics
It is not enough optimization according to all rules and increasing the link juice to promote pages into the TOP and attract conversion traffic. To take a leading position in SERP is becoming more and more difficult. Therefore, we have to look for various ways to attract users to the website. It is important to focus not only on the audience that has already made a choice, but also on the people on the lookout. Based on experience, the highest positions reach pages that cover not just a cluster or a single query but the intent - the real needs and wishes of the audience.
We must keep an eye on voice search, artificial intelligence, Core Web Vitals (page load speed, waiting time of interaction with the site, stability of layout and clickable elements), schema markup. These directions are not new, but they have a significant impact on progress.
Tips for the Ukrainian segment
Internet promotion in Ukraine is a separate topic. With massive power blackouts and frequent connection issues, people are changing behavioral patterns, and it needs to be considered. My observations are as follows:
The text format is the best for important information on the website and in social networks. Visual content can take time to be downloaded, and when a person intends to order, it works in minus. Therefore, it is advisable to abandon preloaders, and large images and files better upload after showing the main content;
Do not limit ad display to business hours and disable ads on weekends and holidays. The time to search for offers and make purchases is not tied to certain hours, but depends on the individual capabilities of potential buyers;
The right solution is to adapt the communication plan to "here and now" conditions. If events that shift the target audience's focus occur at the time or a few hours before the launch of marketing activities, it makes sense to postpone the campaign for 1-3 days until people adjust to the situation.
And finally, if you have something to offer the market, work and run ads. Meeting the audience's needs will work well for the brand in the medium and long run.
Automatization in contextual advertising: Top Trends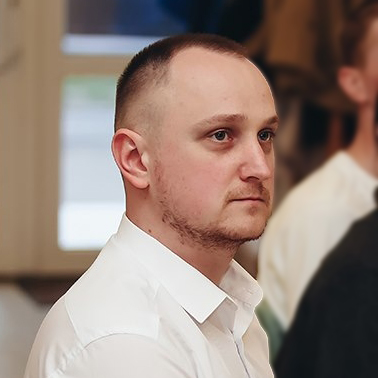 Sergei Aleshin, Senior of PPC at Sprava Agency
One of the main trends of 2023 in contextual advertising is the automatization of advertising campaigns, which has been actively gaining momentum since 2019.
In 2022, more automated strategies appeared in Google Ads.
Automatization involves the use of tools and technologies that allow you to optimize multiple functions - from bidding and negative keywords search to ad testing.
Managing advertising campaigns and strategies using artificial intelligence and neuronets allows us to save setup time, not to worry about the correctness of ads and create convenient reports.
Algorithms need time to study and optimize resources so that the advertising campaign can achieve the greatest efficiency. This approach may seem disadvantageous to companies with a small advertising budget. However, as practice shows, the investment pays off, the time spent on the launch of advertising decreases, while the effectiveness of ads and business revenues increase.
Let's dive in more detail on the automation trends that affect the work of PPC-strategies. These include:
using scripts to optimize a number of workflows;
using software for automatic creation of recommendations for both own and third-party platforms;
switching to responsive search ads (RSA) instead of expanded text ads (ETA).
In 2022, Google introduced a new format of commercial PPC advertising, Performance Max, which should be an alternative, and subsequently - a replacement for "smart" trading campaigns. The tool allows you to show ads on all possible sites (SERP, YouTube, KMC, Gmail, and Google Maps).
Implement new tools, but remember that automated campaigns are not a panacea, and it is too early to completely abandon classical proven tools.
Key trends in digital marketing in 2023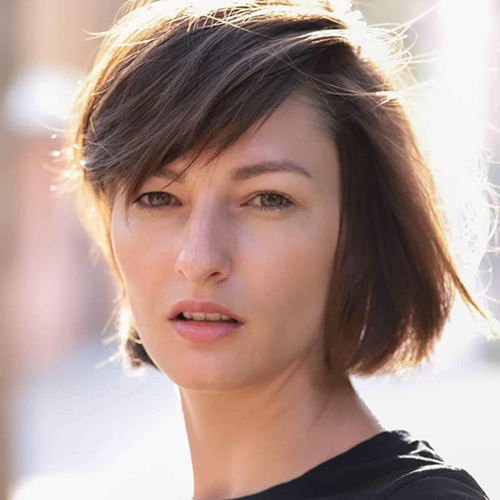 Alia Gorelikova, Head of Project and Marketing Department at Sprava Agency
If we talk about offline business and promotion in general, we can distinguish such trends.
1. Even more SMM
According to statistics, about 60% of people use social networks, the number of which increases every year. Regardless of the industry, almost any kind of business can find its audience in social networks, whether Instagram, LinkedIn, Facebook or Pinterest. As a rule, companies use 2-3 platforms for promotion.
By studying in detail the market, interests and needs of the target audience, testing the effectiveness of ads, you can get a high conversion at a reasonable cost per click. At the same time it is important not only to develop accounts in Social Media, but also to regularly deal with the website. If the users can't get full information or make an order in the social network, they go to the web resource, and here it all depends on usability and content.
B2B-businesses should consider LinkedIn as a platform for promotion. It is concentrated with marketers and brand representatives.
2. SEO — timeless trend
Despite the availability of many marketing tools and the appearance of new promotion methods, SEO is constantly «on the horse» and gives a tangible result. Organic search engine promotion, driving pages to Google's TOP ranking requires considerable effort and time, but as a result the website receives "warm" traffic with high conversion with minimal advertising costs. Moreover, the top positions in search results «work» to build the audience's trust in the company and product, making the brand recognizable.
In the conditions of competition and presence in the market of constant leaders, breaking into the TOP becomes more difficult. Therefore, local SEO plays a significantly important role in organic development. For the site to be visible to the audience in your region, you need to create an account in Google My Business, mark the company on the map, consider the city, district, words "near," "beside," etc., when selecting semantics.
3. E-E-A-T
To get a high ranking in SERP, text on the website must meet the 4 criteria indicated by Google:
Experience;
Expertise;
Authoritativeness;
Trust. And according to Google documentation, this ranking factor is central to this quartet.
What does it mean for business owners? If you have focused on this direction before, keep going and the result will come shortly (and most likely, you already have it). For those who have not tried to create high-quality expert content and satisfy the user's request yet, it is a chance to jump on the bandwagon.
3. Short video
People who are always busy do not have time to study the detailed information about the product or service. At the same time, the short clip can give answers to most questions and helps to quickly make a buying decision.
The placement of informative video on the landing page will allow you to get more traffic and conversions with fewer calls to support, increasing the dwell time. Video tutorials and practical tips increase the trust and loyalty of the audience to the brand.
Final thoughts
Studying and following trends in the field of web development and digital promotion gives the opportunity to attract more targeted traffic to the website, increase sales, to bypass competitors and optimize the promotion cost. Digital marketing is a constant movement, so keep track of trends, test new tips, and respond flexibly to market changes, and search algorithms.
At the same time, remember that traditional marketing tools do not lose their relevance. Use SEO, place expert content, consider the features of the niche and the needs of potential and existing customers. And let 2023 be a year of victories and reaching new peaks!