We adapted the translation of the article from the Searchenginejournal blog. There are many valuable things here: a small plan of action and cool tips.
---
Isolation has created a new reality we all must learn to live. But even during this challenging time, you must communicate with clients, buyers, customers, and guests.
Many business owners are thinking about saving money and stopping investing in marketing. Here are 3 reasons why you should not do this:
the crisis will end sooner or later, and brand awareness will be lost,
if you remain in sight under challenging times, this will indicate the reliability of the company,
a great chance to beat competitors who reduce marketing costs.
With social distancing, traditional marketing approaches may not work because:
many of the methods we used to work with are unavailable,
messages that worked before will not work for an audience that is scared.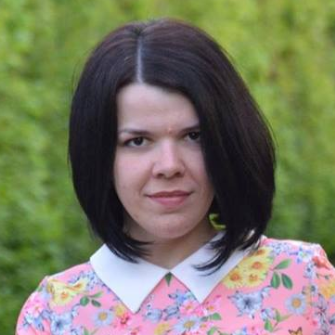 Tatyana Zhevega, Head of SEO in SPRAVA
Quarantine forces people to transfer all their activity online. Therefore, every business should consider where its customers are, what they lack the most, and how this need can be met. As a next step, the company needs to determine through which channels the value of its service or product can be communicated. No matter how much you want to save on marketing, in the era of fully online, we would not recommend completely pausing this channel. It is worth determining the most effective sales tools and working with them, even in such a difficult period.
12 marketing tactics that can be used now
One obvious method would be to replace the face-to-face meeting with a teleconference. But this raises the question of whether teleconferencing will be enough to build rapport, build trust, and get complex ideas across to customers.
Here are a few ideas that might be helpful in the circumstances.
1. Use video
According to research by Wyzowl, 85% of businesses use video for marketing purposes, with 83% of marketers saying that video has led to potential clients.
The most commonly used one-to-many approach is when we create a video for different audiences, posted on a website, and published on social networks. But no one forbade creating an individual video for clients.
Examples of videos:
a proposal for cooperation,
a demonstration of your product,
a thank you video to partners and customers,
a welcome video for new customers, and individual support.
2. Use animated video
An animated video is extremely useful for exchanging ideas. It helps explain difficult ideas easily, introduce your company or promote your product. You can see a nice example here.
There are researches that prove that whiteboard videos, comparing with usual talking head videos:
33% more likely to be considered entertaining,
15% more likely to collect responses,
3 times more likely to share them,
2 times more likely to lead to conversion.
3. Use virtual conferences
While many offline meetings have been canceled due to the pandemic, many companies have not lost their heads and started organizing online conferences. You can take part in them or organize your own event.
4. Refresh your presentations
If you have ready-made presentations that managers use for sales, it's time to refresh them and find new ways to use them:
upload to SlideShare,
resave individual slides as pictures for use on social networks,
create a video based on presentation,
convert chosen slides in GIFs.
5. Create infographics
Create an infographic that will help you understand the essence of your idea. After that, you can send it to your customers via email, post it on the website, or share it on social networks.
6. Revise website
Periodically, update site's information under any conditions. In times of crisis, it is vital to make sure that the site presents information about whose problems our brand solves, what problems it solves, what makes this solution unique, and how cooperation is organized during quarantine. You also need to keep in mind the factors of trust. The site must have:
block with clients and partners of the company,
reviews section,
certificates,
guarantees.
7. Expand the semantic core
Consider a few questions:
if there is a new type of customer you can help,
if there are new crisis-related problems that your product can solve,
if there are new ways to use your product.
After that, we check if there is content on the site that answers these questions and select keywords that can be targeted.
8. Create new content for your website
Create new high-quality content for your company blog, taking into account the current situation and the general mood of your potential customers. Shift the focus from selling texts to helpful articles that provide up-to-date information for free. Use only verified data and be honest, and readers will appreciate it.
9. Be active in social media
During social distancing, people begin to communicate more on social networks. Therefore, you can share interesting graphic content and videos. This way, you will be able to interest new customers and engage existing ones.
10. Use email newsletters
Newsletters are a great way to strengthen communication with existing customers. At the same time, letters can give advice and recommendations that resonate with the stressful situation in which people find themselves.
11. Focus on existing clients
If your niche has difficulty getting new customers because of the crisis, focus on improving relationships with existing ones. You can ask your regular customers to leave a review and offer a loyalty program.
12. Advertise
According to statistics, many companies reduce advertising costs during the crisis. How can you take advantage of these? The overall level of ad competition is reduced, making it easier for you to stand out with your Pay-Per-Click advertising campaign. In addition, the decline in demand leads to lower advertising costs. If you need someone who will offer high-quality online marketing services in crisis, contact SPRAVA.